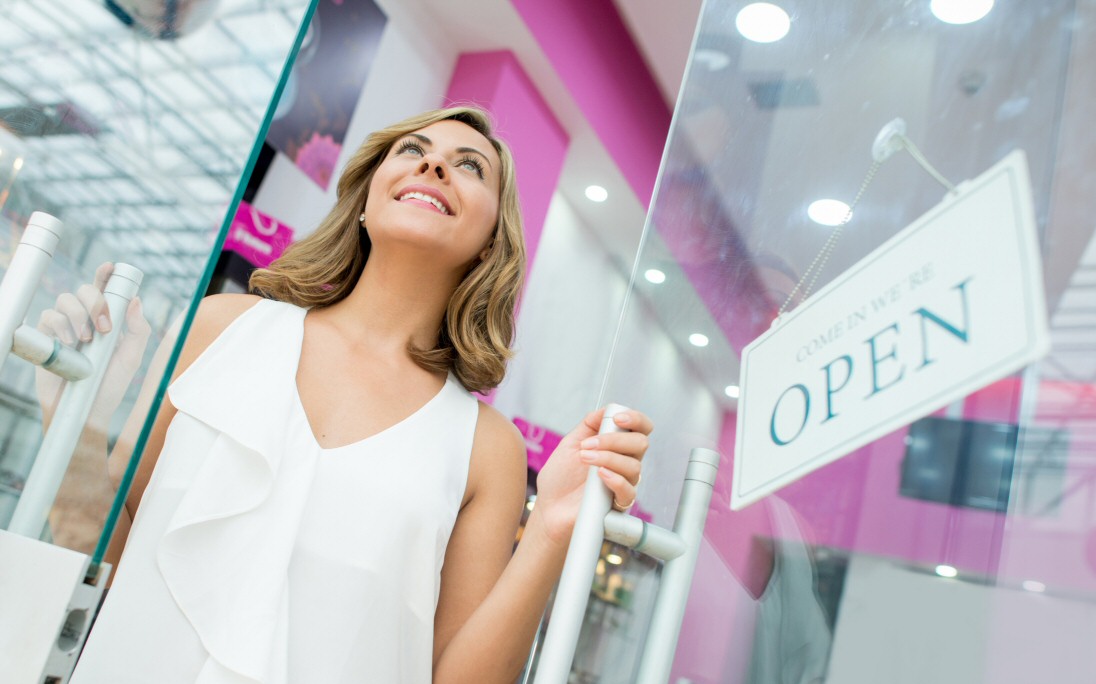 With department and retail stores ready to welcome customers back from 15 June 2020, the cosmetics and personal care industry's trade association, the Cosmetic, Toiletry and Perfumery Association (CTPA) has worked with manufacturers, distributors, retailers and the industry's scientific experts to ensure that you can feel confident when choosing your favourite products in store. 
The British Retail Consortium (BRC) is also supporting the Charter.
PROTECTING US ALL AT THE BEAUTY COUNTER - Our Pledge to Customers
When we think about our daily beauty routine, we know that the cosmetic products we use are safe because they are covered by very strict safety rules. 
With the COVID-19 health crisis you may be wondering whether you can return to your normal way of browsing beauty counters; for example, smelling and trying testers of new cosmetics and skincare to experience them before you buy. 
Dr Emma Meredith, Director-General of the CTPA, commented: "The re-opening of retail stores and beauty counters after months of closure is an exciting and encouraging step for customers and for the cosmetics and personal care industry. As an industry we take our responsibility for staff and customer safety seriously. The new BRC-backed CTPA Customer Charter has been created to help boost customer and returning staff confidence that every precaution, based on sound scientific evidence, is being taken and applied, to ensure their safety in store as we continue to navigate these unparalleled times."  
Helen Dickinson OBE, Chief Executive of the British Retail Consortium, commented: "We fully support CTPA's new Customer Charter. This is another example of how the cosmetics industry has continued to transform in response to the pandemic and changing consumer shopping habits. Retailers across all sectors have faced unique challenges since the outbreak of COVID-19 in the UK and consumers are more cautious about health and safety and spending than ever. We hope that the public feel reassured when buying their favourite beauty and cosmetic products in-store thanks to this important update."
CTPA, supported by BRC, is working closely with manufacturers, distributors, retailers and beauty professionals to ensure safe practice in store and at beauty counters, so you can be confident that every precaution is being taken, based on sound scientific advice. 
OUR PLEDGE TO YOU - SAFETY IN-STORE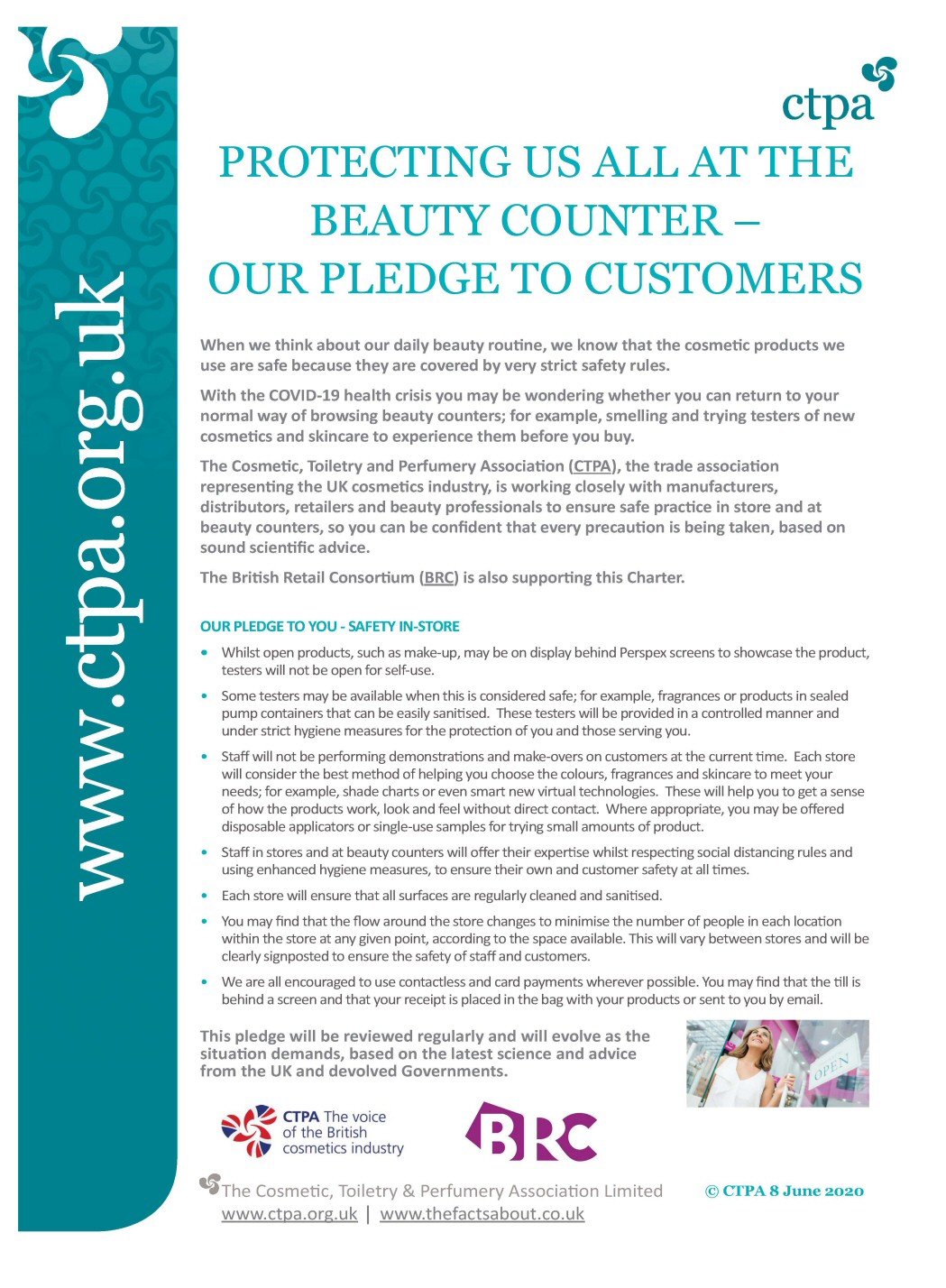 This pledge will be reviewed regularly and will evolve as the situation demands, based on the latest science and advice from the UK and devolved Governments. See Press Release.
CTPA has been issuing help and advice to the cosmetics industry, but also to consumers, during the COVID-19 health emergency. You can find all of these updates here in one place.
For more information about the very strict safety rules that apply to cosmetic and personal care products in the UK and the EU go to Your Safety Matters to Us.