Being a teenager in today's society is not easy: adolescence and puberty can be a challenging time.
Changes in the way you look, feel and see the world as a teenager will inevitably affect your well-being and self-esteem. It is important to have access to information and advice to understand what is happening around you as you develop into a young adult.
All schools provide Personal, Social and Health Education (PSHE) to help young people find their place in society and understand the changes being experienced as you grow older.
The cosmetic industry has a free online educational resource called CATIE. One of the CATIE resources is The Feel Good Factor which provides information materials and related activities to supplement the delivery of a school PSHE/Citizenship programme.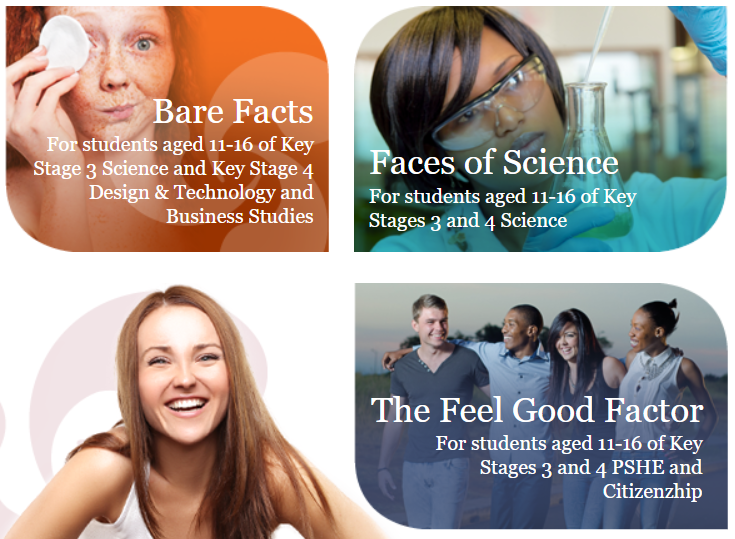 You can participate in a quiz to test your own self-esteem. See the CATIE key stage 4 resource Faces of Science.
CATIE has been written by teachers to help teachers teach science using examples of everyday products such as cosmetics to show science in action. The website is used by schools, colleges, parents and students worldwide and is endorsed by Memory4Teachers.
As part of their media literacy programme, Media Smart has introduced a new 'Body Image' module explaining to pre-teens about the images used in advertising and their influence on young people's perception of body image.
The Be Real Campaign helps young people identify when they are being bullied or being made to feel bad about themselves, either through interaction at school or college or through social media, and to take steps to improve their own body confidence. In Your Face was launched in February 2018 reporting on research revealing that more than half of young people have been bullied about the way they look, with two fifths of those experiencing bullying at least once a week. Join the conversation to tackle appearance-based bullying #BeRealSchool.