Helping Cancer Patients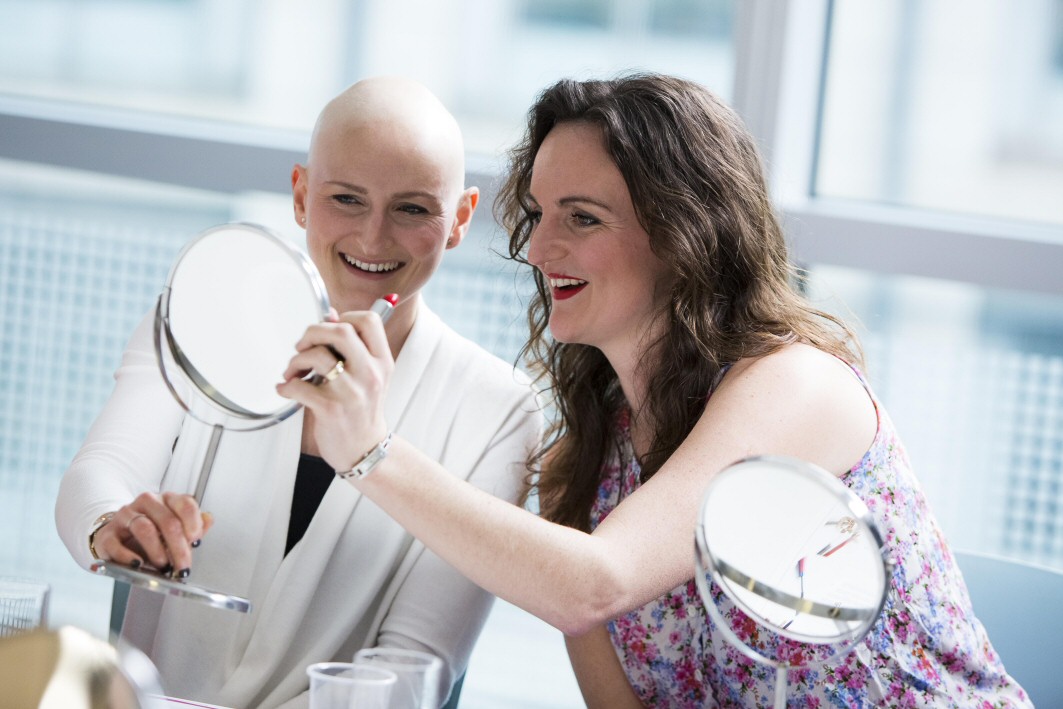 Look Good Feel Better (LGFB) is a programme of confidence-boosting, free skincare and make-up workshops to help people suffering from the visible side effects of cancer treatment. Having launched with two workshops for women in 1989 in Washington D.C. and beginning in the UK in 1994, this practical and very effective programme is supported by the beauty industry in 27 countries worldwide with over 2 million people attending workshops somewhere in the world, on 6 continents, since the service started.
LGFB is the only international cancer support charity that helps boost the physical and emotional wellbeing of people undergoing cancer treatment.
Many of the side-effects of cancer treatment are highly distressing as they can dramatically change somebody's appearance and body image. This, in turn, can have a significant impact on self-esteem, personal confidence and ultimately the strength and determination to overcome the difficulties of the treatment itself. Research studies have demonstrated the strong link between feeling confident in your appearance and self-esteem - never more evident than when facing the rigours of cancer treatment.
When Look Good Feel Better began in the UK in 1994, it was a service dedicated solely to helping women overcome the visible side-effects of cancer treatment, and soon after introduced a programme for offering the same service for teenagers and young adults. Nearly 25 years after initial release in the UK, in 2018 LGFB introduced its service of advice and support to men, offering Skin Fitness workshops with a focus on skincare, shaving, grooming and other issues that men may be facing. Today, following extensive research involving advice from men across the UK, LGFB offers several services including the Skin Fitness workshops, a manual for helping manage the side-effects at home and a series of video tutorials that anyone can access through the Look Good Feel Better YouTube Channel.
---
In its unique service, Look Good Feel Better combines peer group support from those going through similar experiences with the expertise in dealing with the physical side-effects that cancer treatment has on appearance and self-confidence. Look Good Feel Better workshop participants often say that actually learning about skincare rituals, experimenting with new colours, learning some make-up 'tricks of the trade' and sharing experiences with others undergoing treatment, can be the first step towards regaining control and moving forwards. On top of the workshops being helpful and informative, participants have acknowledged that these sessions are good fun and can be a boost of positivity for everyone involved. Family and friends are often helped by LGFB as seeing someone they love looking better and feeling confident can help to maintain the kind of positive support that is so vital.
---
How can you get involved?
To become a volunteer you need to have at least one year's experience in skincare or the application of make-up. This includes beauty therapists, salon staff, beauty brand consultants, freelance make-up artists or those who are no longer working in the beauty industry but have the right skills. To volunteer, simply complete the form on the Beauty Volunteers section of the Look Good Feel Better website. You can also give them a call on 01372 747 500.