Today (Friday 14 April 2023), there has been some media coverage about UV-gel and L&P nail products and allergies.  We understand that if you are a nail professional or one of many who enjoys a regular nail update at the salon, you may be looking for further information about how to steer clear of allergic reactions. 
What are Artificial Nails?

 
Artificial nails (also sometimes known as 'fake' or 'false' nails) are artificial extensions of the natural nail and are extremely popular for all ages.  Some artificial nails are classified as cosmetic products including 'Liquid and Powder (L&P)' nails and 'UV gel' nails, where the artificial nail is 'built-up' on the natural nail.  These products may be used in professional salons and nail bars and some will be available for home use. All cosmetic products used or sold in salons are subject to the same strict UK and European safety laws as those sold in retail outlets. 
Artificial Nails and Allergy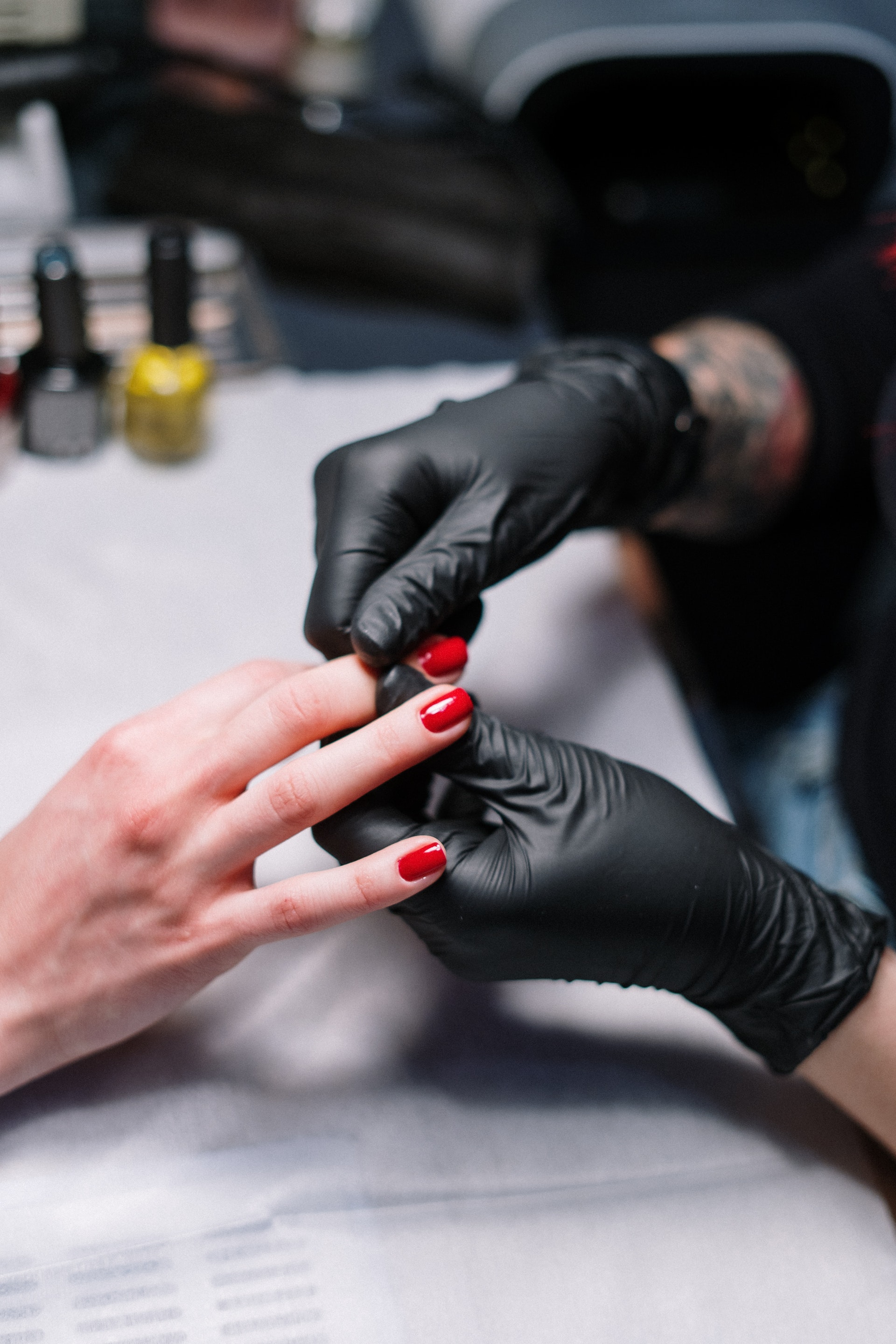 Dermatologists are seeing rising rates of sensitisation to artificially enhanced, sometimes known as 'build-up' nails. Increasing numbers of patients are being seen in clinics with allergy, contact dermatitis or inflammation of the skin linked to the use of Liquid and Powder (L&P) and UV cured gel nail systems. The reactions are not always limited to the finger area around the nail itself but can arise wherever the nail contacts the skin, such as on the face. 
While any resulting contact dermatitis is in itself an unpleasant condition for someone to develop, there are other possible implications. The ingredients in artificially enhanced nails have a wide range of applications, including in certain medical and dental procedures. If an individual develops an allergy to their nail applications, this can have implications for any future dental and medical procedures. 
However, the risk of developing an allergy from using these products can be minimised by following simple steps, as explained in the following sections. 
Why Are Ingredients Which Could Cause an Allergy Used in Artificial Nail Products? 
Many artificially enhanced nails contain ingredients that all come from a chemical family called 'acrylates'. 
Acrylate monomers are used because they are essential building blocks of L&P and UV gel nail systems.  The starting materials which are mixed together and painted onto the natural nail need to chemically react together to create the long-lasting, smooth finish of an acrylic nail.  Acrylate building blocks (called 'monomers') must join together to form long, solid interlinked chains, called acrylate polymers.  
In a small number of cases, the unreacted monomer starting material can produce an allergic reaction if it comes into contact with the skin.  This is not the case with the properly cured polymer.  Therefore, it is extremely important to take the following steps so the 'acrylates' fully cure.  
How Can I Minimise the Risk of an Allergic Reaction? 
CTPA shares the concerns of the dermatologists and nail professionals and has published the CTPA Guideline on Artificial Nails and Minimising the Risk of Allergy  to provide best practice advice on how to minimise the risk of developing such an allergy by using the products correctly.  The following steps are extremely important to reduce the chances of allergic reactions: 
Apply to healthy nails only

 

Wear appropriate gloves

 

Do not reuse gloves

 

Remove gloves in a manner which avoids skin contact with the contaminated part of the gloves

 

Use the correctly-matched lamp and gel system

 
Use reputable products which comply with cosmetics legislation

 
Safety of Cosmetic Products 
UK and European cosmetic safety laws require that cosmetic and personal care products must not cause harm to human health. Before any such product reaches the shelf, it must have undergone a rigorous safety assessment by a professionally qualified safety assessor. This safety assessment takes into account the finished product, all of the ingredients, how and where the product is to be used, how often and by whom and irrespective of whether the ingredients are natural, organic or man-made (synthetic).  All must be safe. 
Ingredient labelling 
 All cosmetic products sold in the UK and Europe must display a complete ingredients list. In whatever European country you buy your cosmetic product, the ingredient names will be the same. 
This helps users to identify products with ingredients to which they know they are sensitive. Ingredient names must, by law, comply with the strict requirements and use the International Nomenclature of Cosmetic Ingredients, known as INCI. 
If you have been diagnosed with an allergy to a substance, you may have been given the substance's chemical name or common name. CTPA has produced an ingredient labelling help note to provide the corresponding INCI name for cosmetic ingredients which are more frequently associated with allergies or sensitisation. 
Understanding Allergy 
Almost any substance, natural or man-made, has the potential to produce an allergic reaction in someone, somewhere; the body does not differentiate whether something is natural or synthetic - it is the properties of the substance itself and not its origin that is key. As with some foods, you may not know you are sensitive to a cosmetic ingredient until you try out a product and have an adverse reaction. 
What Should I do if I Have an Allergic Reaction? 
Manufacturers of cosmetic products want consumers to enjoy using their products. However, companies want to know if someone has a reaction to their product so please do contact the manufacturer so that the company is aware that someone has experienced a reaction to their product.  Careline or helpline numbers are provided on the pack, or ask your salon professional to check for contact details on their products. The manufacturer will then be able to advise you further on what action to take next.  If the reaction persists or recurs or you are otherwise concerned, you should consult your GP.  Your GP may refer you to a skin specialist, such as a dermatologist.  A dermatologist will be able to diagnose the cause of the problem, advise on how to treat it and help you to avoid further reactions in future.  In particular, they will advise on the ingredient(s) that you should avoid.  More information on what to do if you suspect an allergic reaction to a cosmetic product is available in the Consumer Guide to Unwanted Allergic Reactions.