In this section:
Haircare, skincare, toiletry, perfumery and decorative cosmetic products are all used in our daily routines to keep us clean, maintain healthy skin and teeth, to look good and smell nice. UK laws that ensure the safety of these types of product call them 'cosmetics' and this is the term we use throughout this website.
Cosmetics include shampoos; hair dyes; moisturisers and cleansers; anti-ageing creams; antiperspirants; sunscreens; oral hygiene products such as toothpastes; and fine fragrances and other perfumery products.
---
Are cosmetics safe?
Cosmetics are applied directly to skin, hair and nails so it is crucial that they are safe to use. Years of scientific research and testing goes into making each and every item in our bathroom cabinets and make-up bags. It takes whole teams of scientists to develop just one new product.
All cosmetic products supplied throughout the UK must be safe. The safety laws controlling cosmetic products are extremely stringent. In the UK, the manufacture and supply of cosmetics is governed by the UK Cosmetics Regulation, which is part of UK consumer product safety legislation. Compliance is mandatory.
Ingredient Safety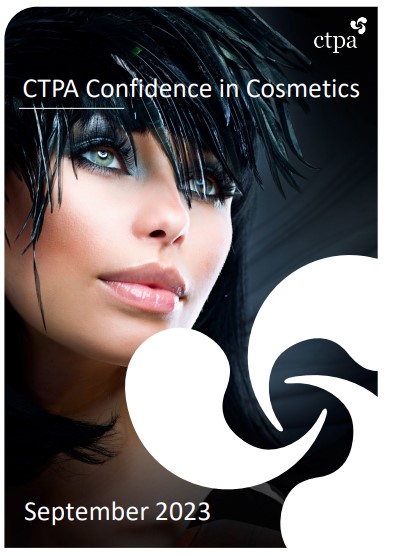 All ingredients must be safe to use and ingredients are regularly reviewed by independent scientists. If an ingredient was found to be unsafe as it is used in a cosmetic product, it would be banned for use.
Allergic reactions to cosmetic ingredients are rare but all cosmetic products in the UK are labelled with a list of ingredients so that specific ingredients can be identified and avoided by anyone who has a known allergy. There is no need to look for any other statements on the absence of the ingredient such as 'free from' or any other similar phrase or statement.
As far as human safety is concerned, it makes no difference whether a chemical is natural, organic or man-made (synthetic), the body really cannot tell the source of an ingredient.
Further facts and information to help dispel the myths and misinformation that can circulate and cause alarm and worry for the millions of consumers who use cosmetic products every day can be found in our booklet 'Confidence in Cosmetics'.
---
Regulating the safety of cosmetics
Every new product must undergo a full safety assessment before it is allowed on the shelves and this is a strict requirement under UK cosmetics law, which also provides guidance on how this safety assessment must be carried out. It also specifies that cosmetic products must not damage our health when used normally.
Safety assessments may only be carried out by certain qualified professionals and must cover the finished product, all of the ingredients and how products will be used. The requirements for safety assessors are so stringent that there are only around 400 or so in the whole of the UK. They must be specifically qualified and have appropriate experience to make the assessment.
These assessments may be inspected at any time by the enforcement authorities, usually Trading Standards in the UK, which means companies are accountable for every decision they make. In addition, there are independent expert scientific committees in both the UK and EU that advise the respective authorities on safety assessment and the safety of individual ingredients. In the UK this is the Scientific Advisory Group on Chemical Safety in Consumer Products (SAG-CS) and in the EU, it is the Scientific Committee on Consumer Safety (SCCS).
The SCCS has issued a factsheet summarising its work.
A video is available to view on the work of the EU scientific committees.
There are three layers to the safety assurance:
First, there is UK legislation that requires cosmetics to be safe.

Second, there is the professional safety assessor who personally signs to say the cosmetic product is safe.

Third, there is the control by authorities checking on products placed on the market.
In addition, the reputation of the manufacturer built up over many years can be quickly ruined if unsafe products were to be placed on the market.
---
Cosmetics legislation
All cosmetic, toiletry and perfumery products placed on the market in the UK are regulated by strict UK legislation, the Product Safety and Metrology Regulations (Schedule 34) 2020, otherwise known as the UK Cosmetics Regulation. The primary purpose of these laws is to protect human safety. The manufacturer or supplier of the cosmetic product is responsible for ensuring it is safe and each cosmetic must be assessed for safety by a duly qualified safety assessor before it is made available to the public.
The UK Cosmetics Regulation also controls what may or may not be put in a cosmetic. There are lists of substances that must not be present and lists of substances that may be used as ingredients subject to particular restrictions. For example, some ingredients must not exceed a certain level or may only be used in rinse-off products.
In addition, certain classes of ingredients (Colours, UV filters and preservatives) are closely controlled and only those individual ingredients pre-approved and listed in the UK Cosmetics Regulation are allowed for these purposes.
Information relating to each cosmetic product, including its formula, its method of manufacture and its safety assessment, must be readily available to the competent authorities on request. Some of this information is also open to public inspection on request and further information may be found online.
If you would like to know more about the cosmetic laws and the manufacture of cosmetics, see the CTPA's public website.
---
Should I be worried over product recalls?
Occasionally, cosmetic products are recalled from retailers and consumers who have bought them. It is usually because of precautionary action being taken by a responsible manufacturer over a batch of product that has not met the normal very high standard expected. Unless stated otherwise, there would be no risk to health but it is always better to be sure and recall the product. Sometimes these things happen and it is better for the consumer to know the manufacturer is putting the interests of the consumer first.
---
Chemicals legislation
UK REACH (Registration, Evaluation & Authorisation of Chemicals) is a comprehensive law that controls the safety of chemicals. To ensure a high level of protection, this law requires data to be submitted on human and environmental safety. It applies to all chemicals made or imported into Great Britain, including certain natural substances and those substances used in cosmetic products. It is intended to address any public concern about the use of chemicals.
If you want to find out about different types of ingredients in your products, visit the A-Z of terms and ingredients.